At Ascora we're always working to bring on board suggestions and make Ascora the best Job Management System out there!
In the month of September alone, we have brought in OVER 50 UPDATES, which we'll be going through in more detail here so please stay tuned!
Sales Pipeline
One of the most important parts of business is sales and tracking them.
Now in Ascora you can create your Sales Pipeline phases. You can drag and drop the Quotations through the various phases to help you visualise how your sales are tracking and keep on top of your sales process or sales team. We also display how many days the Quotation exists in the current phase and its total days since creation.
The Quote Pipeline is now available under the extended Quotes menu on the Ascora main menu.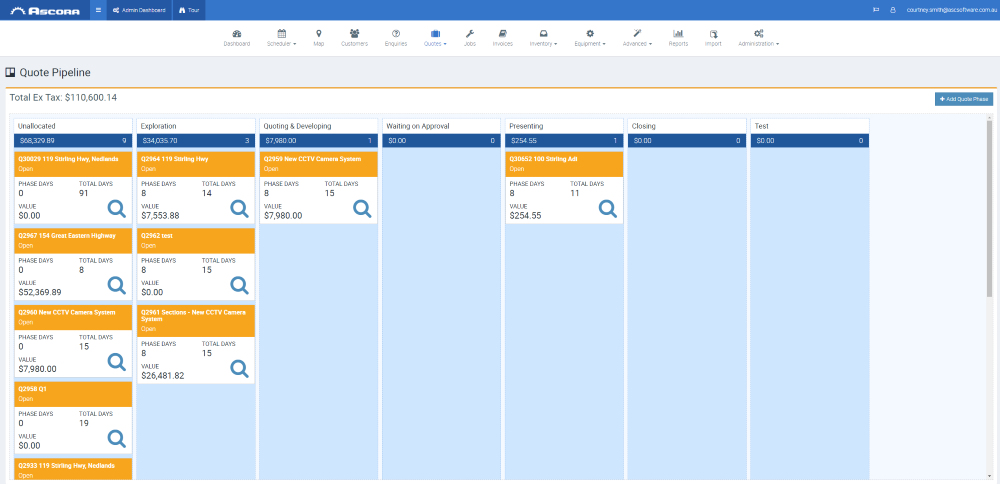 Use this powerful feature to track your sales and sales pipeline and grow your business further and faster.
Please feel free to give our friendly Ascora team a call at (08) 6311 5555 if you would like more information on this!