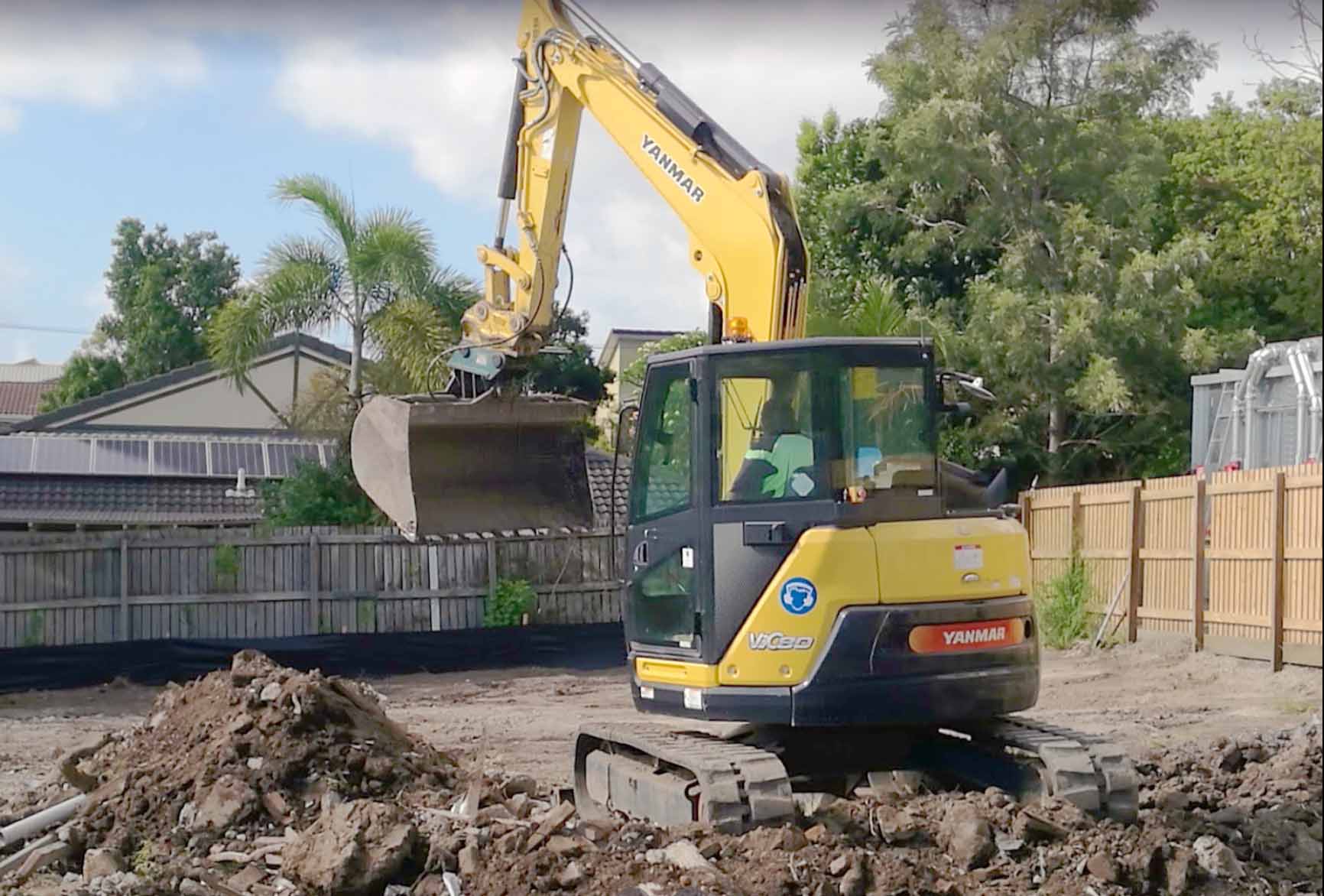 Kirsten owns and runs PKM Earthmoving, a Civil Contracting Business who specialises in sub divisions up to 110 blocks. To remain competitive in their Industry, Kirsten and the team turned to Ascora.
"We've got teams out in the field, a crew in the office and they're quite disconnected but they need to be connected. The teams need office support on the go as they are working and the office needs information from the teams."
"Having a system where everything's in there they don't need to get in touch with the office or wait for the office to call. There's also a way to let Customers know how their Jobs are progressing, being able to log them into Ascora or even being able to get the photos and log notes and being able to send a digest once a week from Ascora is invaluable."
Their Biggest Wins
"We're still discovering more every week. We've had Admin saving time with the integration to Accounts and Payroll - it saves us a fair bit of time with data entry. We're a team of seven now and as we grow the savings will only get bigger. There are the checks and balances and we can just push send and it's done!"
Integration with Accounts
"We were a little bit scared with Ascora sending across our Invoices to our Accounting system. Pleasantly surprised with how Ascora has done that. The reconciliation is so much quicker and easier and I love how customisable the email templates are. We can have email templates for each fot he different stages – the deposit or final claim where we can ask the Builder for a Review on Google. We can have different things at the different stages which we couldn't in our accounting package. That little bit extra care and communication to the Customer, setting us apart yet again. Really happy."
Effect of the work life balance
"I can go home at the end of my day. Even when the team are still coming back from Jobs, I don't have to wait for them to bring dockets in as they've already been uploaded from site. I can action them as needed and don't have to wait for 2-3 hours for the late stragglers. If I have to duck out for errands I'm contactable and I can see what's going on. It's given us that freedom where we can definitely work wherever and don't need to be tied to one place which is really good. It's peace of mind for Phil and myself as owners where we are responsible as the buck stops with us. The peace of mind where we can keep the finger on the pulse of the business."
"Being able to take a few steps out of the business since we've had Ascora has really helped us because we're able to plan new things and implement new things rather than being stuck on the treadmill. This is having a flow on effect that we hadn't really anticipated. We're coming up with new ways to innovate and improve on what we've got. When you're stuck in it and don't get that mental space and you don't have time to grab the idea and run with it. We're actually getting that now and we've been able to introduce systems for different things we hadn't thought of before and that's really coming from what we're doing in Ascora. It's giving us a huge benefit it really is."
Getting back the extra time in the business is giving Kristen more time to act in the visionary /entrepreneur "We're starting to feel that the business is working for us rather than we're working for the business. And a lot of that is being able to let go of that minute control that you have to have when you don't have systems that work for you."
Training
Kirsten says "Training was invaluable and we definitely wouldn't be in the same position as we are now without it. The training with Ascora has just got us so much further ahead. You guys are great. We can have questions that are not really related to the topic of the training. So responsive and do everything you can to help which is incredible. We haven't had that customer service with anything else we've tried."